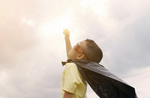 The Gift of Love this Christmas | with Foundation ACE
What does Christmas mean to you? It's so easy to fall into the habit of buying presents, spending more money than you intended and stressing about all the gifts you need to buy. Hoping that this might just be the year you get all your gifts organised a week early (but really you know that will never actually happen!) #wecandream.
When did Christmas become something so stressful?
Maybe we need to remind ourselves that Christmas is really just an opportunity. A chance to be a little kinder, a little more loving and spread a little more joy.
It's the people you spend this time with that mean the most. Family, friends and all of the people you love. If 2020 taught us anything it's to not take our time for granted.
So this Christmas make it your chance. Your chance to love more. Live more. Laugh more. Give more. Be more.
Christmas is the best gift of all, so don't let the opportunity get lost under the tree (Christmas pun intended).
At Elvie & Leo we are all about spreading the love. This year we partnered with the Foundation Against Child Exploitation. Foundation ACE, through its partnership with Alannah & Madeline Foundation, aims to combat the online child sexual exploitation industry through increasing education and awareness, offering support for law enforcement, victims and advocacy. We are so thankful that organisations such as Foundation ACE exist.
The world needs more people like you, so to say thank you for the support you offer the children of our community we will continue to donate 100% of the profits of our kids tees to you.
By purchasing an Elvie kids tee this Christmas, you are supporting an organisation and a cause so close to our heart.
Thank you, Foundation ACE, for all your hard work, dedication and for your big and beautiful hearts. And thank you, to our wonderful customers who have or will purchase a tee for their own child, or as a gift to another. We cannot thank you enough.
Every tee ordered will now come gift wrapped with a thank you card from us. Ready to go under that tree!
Merry Christmas from all of us here at Elvie! Stay safe and healthy and we send you all the love during this wonderful season. <3 
x
xxx